What is the percentage of women in civil engineering?
.
.
A Study in the USA shows that only 14 % of the civil engineering workforce is composed of women and 40 % of women who have engineering degrees never enter the workforce or drop out.
In total, women form 30 % of the construction workforce, out of which 65 % work as construction labourers. Just 1.4 % of women are working in technical roles including civil engineers, structural engineers, etc. despite the efforts made to uplift the women's contribution to Civil Engineering, the social & cultural constraints are still prohibiting this contribution from rising.
Women in Civil Engineering
In India, The women pursuing or having a civil engineering degree might be the ones who listened to their relative's sugar-coated advice of Government jobs or just having the courage to step in a world where 'Work and Ideas' is the motto. And this is all because the civil engineering world is dominated by men, and discouraging comments by many people around.
Number of Students Enrolled in Civil Engineering in India (MHRD, 2016)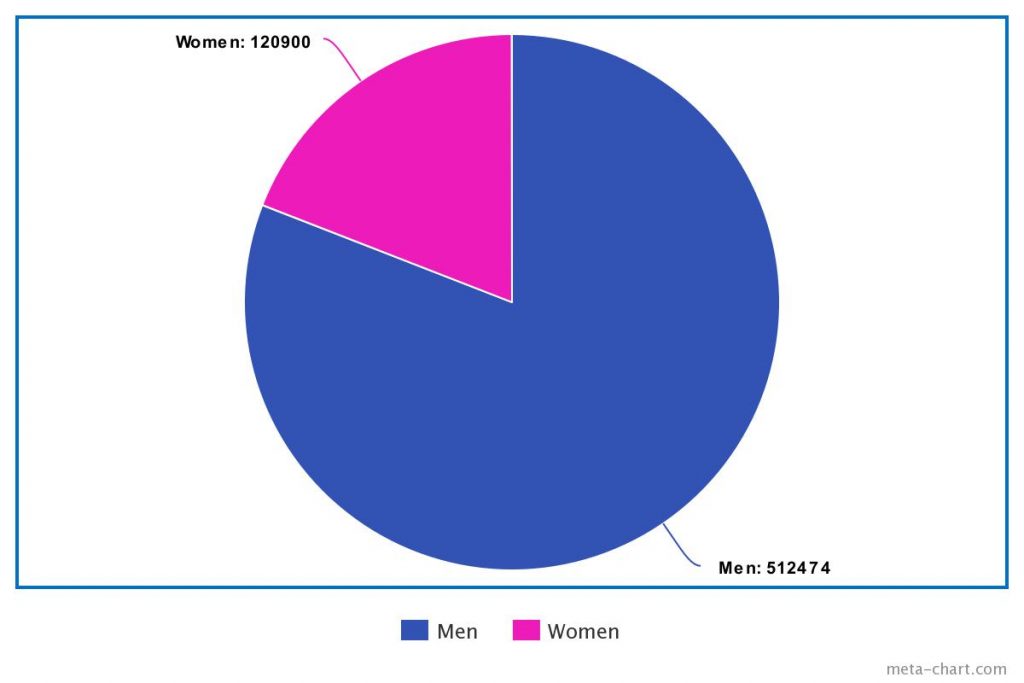 First Woman Civil Engineer of India
But there is no way to deny that women can't make their best in this field as there are many examples that are surprising and motivating, one of which is of Shakuntala A. Bhagat (1933-2012) the first Woman Civil Engineer of India. She along with her husband co-founded the family-run bridge-construction company, Quadricon Pvt. Ltd.
She graduated in Civil Engineering from Victoria Jubilee Technical Institute, Bombay University, in 1953 and also pursued a Master's Degree in the same from the University of Pennsylvania, in 1964. She worked as Assistant Professor in Civil Engineering, IIT Bombay, and designed over 200 Quadricon steel bridges.
Challenges Women Face in Civil Engineering
Some women have complained about very basic things such as:
No access to female bathrooms on a construction site,
Being undermined their authority and achievements
being asked to make the tea at site meetings,
Not having equal chances to work on sites because of perceptions around safety,
Sexual comments were made about their appearance.
Some of these may seem like small things, but they can really compromise a woman's credibility and make her feel unsupported and uncomfortable.
Furthermore, women are also labelled as she is "too sensitive" or "can't take a joke", it disempowers a woman and reinforces the gender disparity.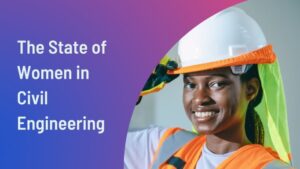 There are other challenges for women to face in being part of a workforce, and when it comes to a male-dominated field like Civil Engineering the number and intensity of challenges arise.
1. Social factors: Society always played the role of an obstruction whenever it came to the work-life of women and it took a lot of time and patience for women to be a part of the present work culture. Civil Engineering is a field where Site work, analysis, calculation, and creativity are required and mostly men work there. Which makes the family and relatives of a woman bit uncomfortable about this idea.
2. Cultural aspects: Working with men and earning that too by being in a field like Civil Engineering was never a part of our culture. And women are always supposed to follow and act according to age-old cultural beliefs.
3. Gender Stereotypes: Working in a male-dominated field, where men work to design and construct structures is not believed to be appropriate for women. It is believed that they can work as a cook, teacher, banker, artist, or do sewing, embroidery, or the things that can be done easily at home.
4. Physical aspects: It is also a common belief that a women body is weaker than men and so she should not do the work that includes going out of the house or stepping in the field where Site work is included. They are considered fit for managerial and in-office jobs.
5. Work environment: The places where the majority consists of men are not considered secure for women but that is just in the minds of people who don't understand professionalism and discriminate it based on gender.
Steps being taken by Government
IITs have also increased the number of seats for women in their courses to increase the women's intake from 8 to 14 % which eventually aims to take the number to 20 % by 2020.
The Government sector is having vacancies for Female Civil Engineers for which exams are being conducted every year through Central and State Departments. This provides an opportunity for Intelligent and Dynamic Female Civil Engineers of the country a chance to contribute to the development of the nation.
The Potential
There is no denying the fact that Women are shining in every professional field.
And Yes, Civil Engineering too!! It is just a matter of choices, most people look for faster stability in job and career growth with minimal efforts or they compare success with just some extra money!!
But let me tell you Success and Dreams are not bound to money only, and only the one realizing the beauty and importance of that dream can do Justice with the profession.
Women have been an important part of this profession since the time they entered it. And that's been said by many Female Civil Engineers that proving themselves better is the foremost task they face every day at work.
All modern societies have acknowledged that education and a career are the right of a woman. It is also a key factor that contributes to the social and economic development of a nation and improves the quality of life of women themselves.
We should aim for is to create a work environment where all people, regardless of their gender, feel welcome, included and supported. We should aim to encourage participation in education, training and productive employment.
If we want a different future for our daughters then we need to start making changes now.
"There is no sex to engineering, but there are customs, habits, and organizations of long-standing which are an initial handicap to women and require more than average ability if she is to succeed in overcoming these barriers." – (Eaves 1929)
Also Read:
References: