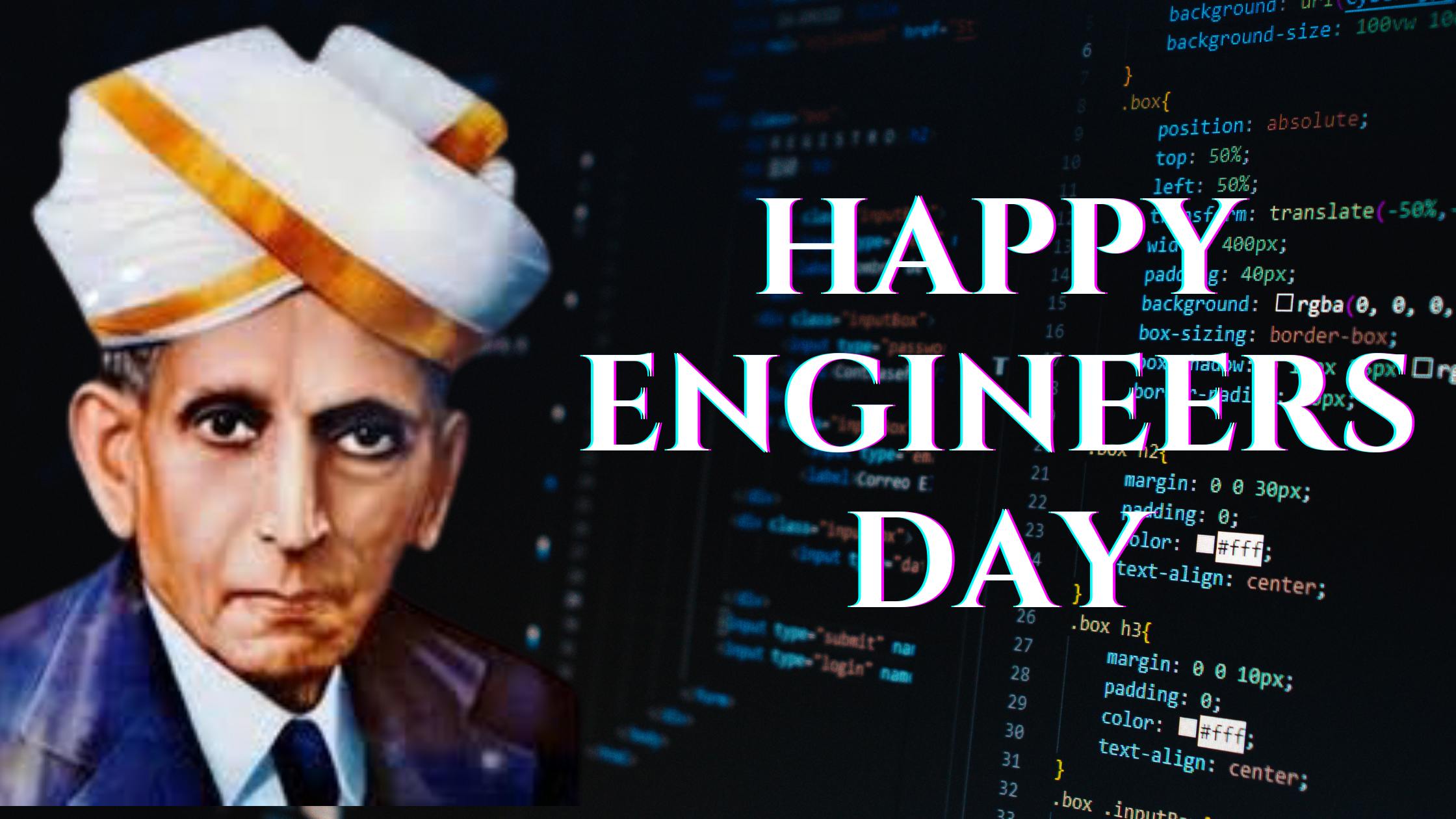 Engineers Day in India is celebrated on 15th September as a tribute to one of the greatest civil engineers India ever had.
Sir Mokshagundam Visveservaya (MV) served India as a civil engineer, administrator, advisor and statesman. His contribution to Nation-building is huge.
To honour his contribution, Engineer's Day in India is celebrated on his birthday.
Significance of Engineers Day
Every time we walk around the roads, we wonder about how amazing buildings and vehicles are, we should be thankful to our engineers.
Engineers contribute significantly to the progress of society.
Aeronautical & Aerospace Engineers design aircraft, spacecraft, missiles, satellites, and other defence systems.
Chemical Engineers work in the field of production of food, pharmaceuticals, chemicals, paints etc.
Civil Engineers plan, design, and supervise the construction of buildings, roads, bridges, airports, dams, canals, water supply systems, etc. for the betterment of humans.
Mechanical Engineers design tools and machinery, engines, generators, pumps, valves, refrigeration and air conditioning systems. They also design machines inside our buildings, such as elevators and escalators and daily use appliances.
Software Engineers focus on the science of computing, code/programming software development, and the creation of specialized applications such as artificial intelligence and robotics.
Today, for every small need, we are dependent on technology. Technology drives our world. Engineers implement the technologies to create a new and better world.
Our lives have been simplified by emails, Online banking, E-learning, E-commerce etc. These would not be possible without engineers.
So, we celebrate engineers and acknowledge their achievements on Engineers day.
Engineers Day around the world
India along with Sri Lanka and Tanzania celebrates September 15, every year, as National Engineers Day to pay tribute to Mokshagundam Visvesvaraya and to recognize his contribution.
March 4th of every year is celebrated as World Engineer's day.
Engineers Day Quotes
Science is about knowing; engineering is about doing. – Henry Petroski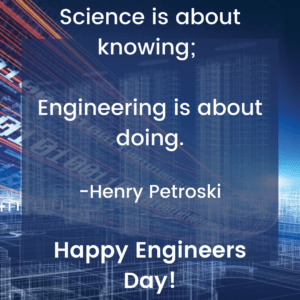 Engineering is not about doing inventions. Engineering is about making them economical.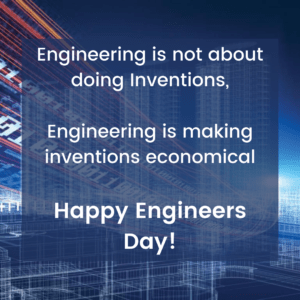 As engineers, we were going to be in a position to change the world – not just study it." —Henry Petroski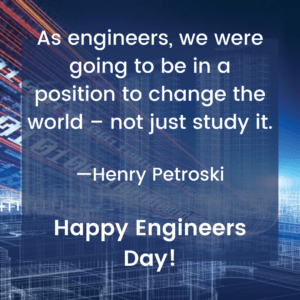 The scientist discovers a new type of material or energy and the engineer discovers a new use for it." —Gordon Lindsay Glegg,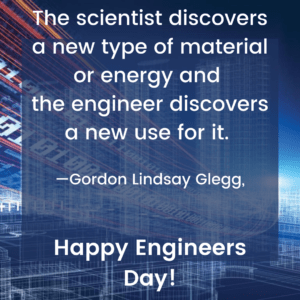 The ideal engineer is a composite … He is not a scientist, he is not a mathematician, he is not a sociologist or a writer, but he may use the knowledge and techniques of any or all of these disciplines in solving engineering problems."
—Nathan W. Dougherty, American civil engineer
Also Check: Civil Engineering Quotes
Civil Wale salutes the selfless work of every engineer and wishes them a very Happy Engineers day.