Columns are vertical structural members that transfer the load from the slabs and beams to the foundations
Columns are mainly subjected to axial compression forces. So it is the compression members of the structure.
When a compression member is vertical and its effective length (height) exceeds three times its least lateral dimension, It is called Column.
When the compression member is horizontal or inclined, it is called Strut. Struts are usually found in concrete trusses.
A short compression member, with a height less than three times its least lateral dimension, is called a pedestal or a stub column. Pedestals are placed at the base of columns to transfer a load of columns to a footing, pile cap, or mat foundation.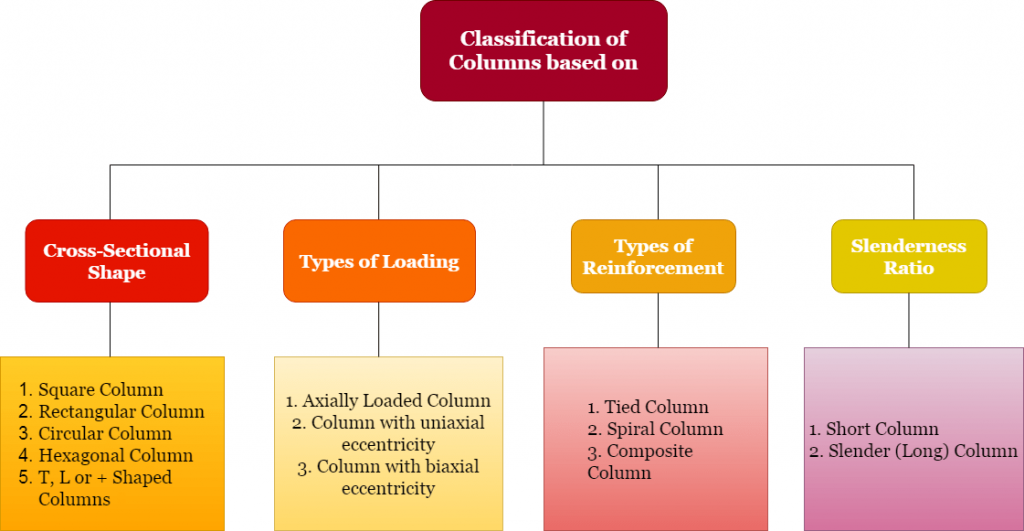 Classification of Columns based on Cross Section
Square Column
Rectangular Column
Circular Column
Hexagonal Column
T, L or + Shaped Columns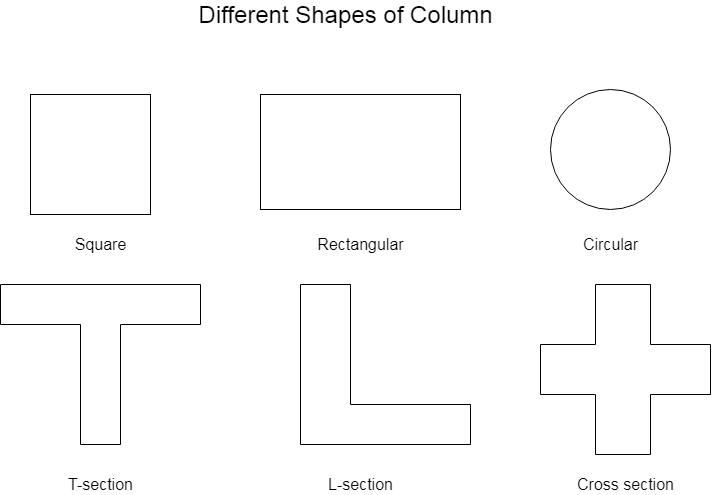 Classification of Columns based on Types of Loading
Axially Loaded Columns

Columns with uniaxial eccentricity

Columns with biaxial eccentricity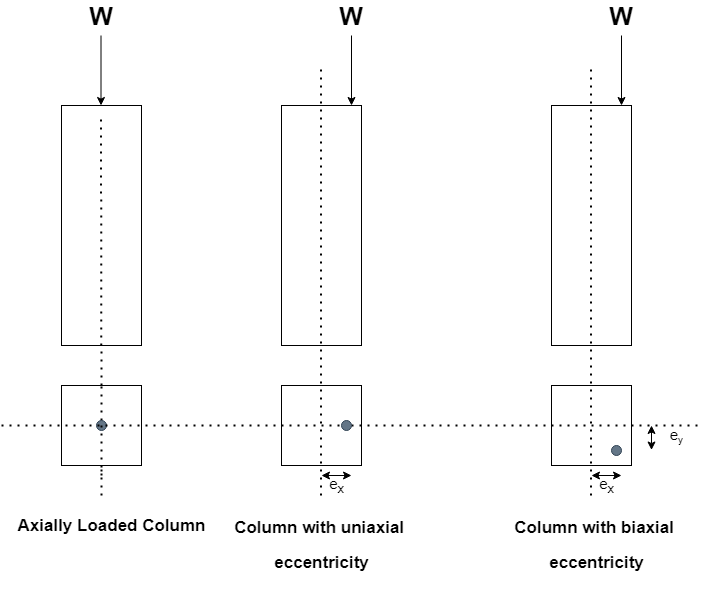 Classification of Columns Based on Types of Reinforcement
Tied Columns
Spiral Columns
Composite Columns