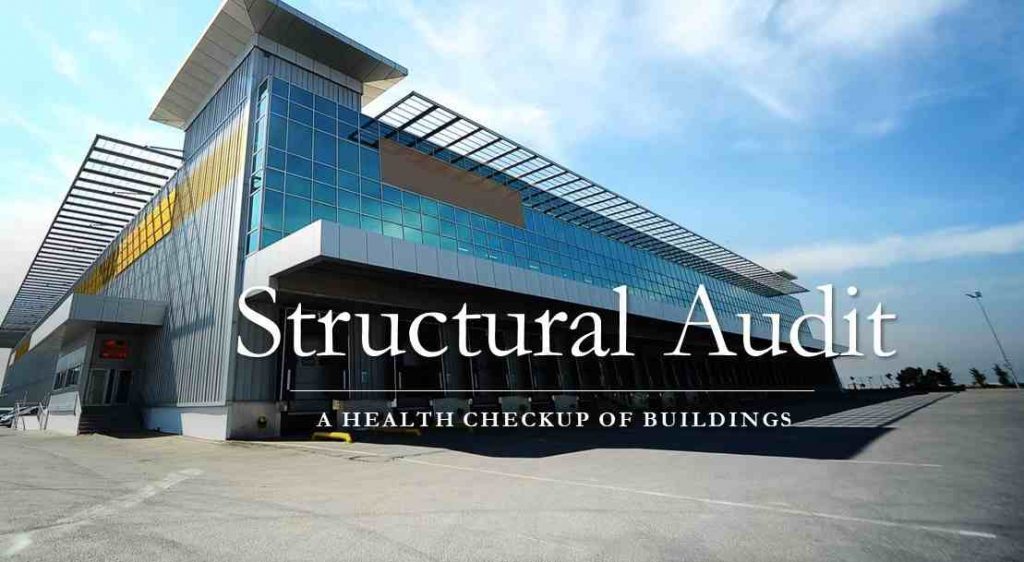 Structural Audit is a process of inspection and examination of buildings present condition in order to evaluate its strength, so as to increase its lifespan and efficiency.
It is basically a health and performance check-up of the Buildings done by a structural engineer like a doctor who examines a patient. It is a highly technical and specialized process.
Importance of Structural Audit
A structural Audit plays a vital role to ensure the safety of the structures.
There is a famous proverb that " Take your Umbrella before it Rains " is applicable to all civil engineering structures that structural Audit should be periodically done in order to prevent any damages of the Buildings and loss of human life.
The structures get deteriorate with time due to which it is necessary to periodically examine the structures and do necessary modifications in the component parts of the structure.
Purpose of Structural Audit
To understand the present condition of the Buildings.
To Identify the Critical areas of Buildings and to rectify it.
To ensure the safety of Human Life and Buildings.
To suggest necessary Repairs and modifications in the buildings.
To improve the lifespan and efficiency of Buildings.
It helps to prevent any sudden collapse or disaster.
Steps involved in the process of Structural Audit
Collection of general data of the Buildings.
Name of User.
Year of Construction.
Exposure conditions of structures etc.
All the general data of building are collected.
Visual Inspection of the Structure.
Is there any settlement in the foundation.
Inspection of defects.
Whether reinforcement is corroded.
All the components are inspected visually.
Non-Destructive Testing
Rebound hammer test -To measure surface hardness of concrete.
Ultrasonic Pulse velocity test -To assess the homogeneity of the concrete.
Half cell potential test – To assess the probability of corrosion of steel.
Chemical Tests.
This is Used to identify various properties of concrete
Carbonation Test- To assess the depth of carbonation and pH of concrete.
Chloride Test- To assess total water/acid-soluble chloride content of concrete.
Sulphate Test – To assess the total water-soluble sulphate content of concrete.
Core Testing.
It is a method used to measure strength, permeability, and density of concrete by taking core samples.
Destructive/ Overloading Test.
In this test, the load is applied to components parts in order to check whether there any variation. It is generally not recommended and done in special cases.
Conclusion
In India, there are many old buildings that have completed their lifespan of more than 100 years without any maintenance. It is very necessary to do the structural Audit of such buildings to ensure the safety of Occupants. Hence, for a  sustainable and safe community of mindful residents, Structural Audit is essential.
Also Read: Methods of Retrofitting