Civil engineering students have their own reasons to prepare for government jobs. There are negligible placements for core branches in tier-2 and tier-3 colleges. Yet If a student got placed, leaves the job due to long working hours at sites, low salaries etc.
The people good at studies believe that they can crack any recruitment examination So, they start preparing for government jobs.
I wrote my first recruitment exam in December 2016. I tasted the first real success in November 2019.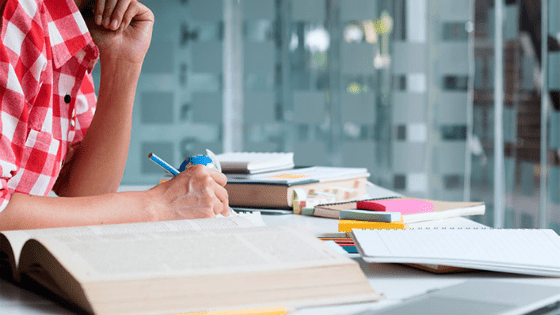 Here are 7 things to know if you are preparing for a government job:
1. It takes times
Except for Engineering Service Examination (ESE) and Graduate Aptitude Test in Engineering (GATE), there is no fixed schedule for other recruitment examinations. Most of the vacancies will come at random and take years to complete.
When the government job notification is out, you'll get 1-2 months to apply. Admit card, exam dates, answer key, revised answer key, results, document verifications, medical examinations etc. are various fix procedure every government agency have to follow.
Status of few other vacancies:
Even in 2020, SSC JE 2018 final results are pending. SSC JE 2019 Paper 1`is scheduled in October 2020
Last time notification for UPPSC AE was out in 2013. So the vacancies for Assistant Engineers have come after long 7 years.
I have applied for two vacancies of UPSSSC for junior engineer posts. One is 2016 and another in 2018, the exams have not been conducted yet.
The railway is recruiting only once in 5 years.
2. Failure is not always your fault
Hard work is necessary for success. It is not always true if you are appearing for government jobs. The government also matter.
Many times, the paper won't be as per syllabus. In one exam, you will find that most questions are from a particular subject. It will be opposite in the next exam.
I am good at handling failures. The only time, I have cried after the result was Uttar Pradesh JAL NIGAM recruitment.
In Uttar Pradesh, during Samajwadi Party's government, Mr Ajam Khan was the minister of Jal Nigam ministry. There was corruption on a large scale. Thanks to the Supreme Court, it found irregularities in the recruitment process and cancelled the vacancies.
So, We can not control everything in government job recruitments.
3. Vacancies are less than what they look like
Suppose you applied for a post after knowing there are 100 vacancies. But, in reality, there will be around 35-40 seats for you.
The reason is reservations. Only 50% of seats are for Unreserved categories. Even in that 50 %, there may be a reservation for female, ex-servicemen, specially-abled candidates.
4. Your extra talents do not matter
It won't matter how much talents you possess. The examinations won't care about your honesty, leadership qualities, drawing skill, etc. If you want to be selected, you have to get the answers right. Nothing else.
You have to force yourself to study outdated and irrelevant things.
5. Zero or Hero, Nothing between
One of the hardest thing about preparation is that you can not measure your progress nor explain it to others. Society will see you as a loser unless you get selected. You will become a hero from zero in an instant.
6. Competition Level
As a rough estimate, around 10,000 aspirants will apply for 100 posts. Do not worry about this number. The real competition is among 5-10% serious aspirants.
7. You'll crack every examination after the certain level of Preparation
This advice comes from my parents. There are no shortcuts. Keep patience. Believe in yourself. Study thoroughly at least once. After 1-2 years, you'll reach a certain level of preparation. After that, when you start getting success, you'll crack every examination you appear.
These are my personal experience of preparing for a government job. Let me know about your experiences in the comments